About Socia
– delivering results in an interconnected world
We live in a world that is increasingly complex and interconnected, where globalisation is forcing different cultures to work together and digital is automating but also dehumanising processes.
At the same time alliances and joint ventures require people with different corporate objectives to cooperate across organisational boundaries. So now, more than ever, an understanding of collaboration and the relationship aspects of work are essential requirements.
At Socia we help leaders and businesses manage the risks and make the most of their potential in this connected environment, helping individuals and organisations learn how to build relationships, share control and deliver results together.
Our approach
We are a small, experienced team.
We say what needs to be said. We are unafraid to ask the difficult questions and to bring things into the open. We tackle conflict head on, so that individuals and teams can begin to work openly and effectively.
We bring a new viewpoint. We help people to see beyond their immediate needs. We help people to understand the perspectives of others. We use our experience to help others look at things in a different way.
We're pragmatic and practical. We understand the needs and systems of organisations. We translate our advice into practical solutions that help bring about lasting change.
We know how businesses work. We have worked as management consultants at a senior level in many areas of the public and private sector. We understand different organisations and the processes of change so we can make recommendations that recognise the specific business context.
We bring experience from other sectors. Most issues that arise within and between businesses are nothing new – we have seen it all before. We draw on this experience to apply learnings and innovations from other sectors to get to solutions quickly.
We get to the heart of the issue. We look beyond the confines of each assignment to identify where the real issues lie. And we take steps to resolve those quickly and effectively.
We're a sounding board. We're on hand to give advice when it's needed, to advise our clients when they need it, to give individuals the confidence to make decisions.
Our values
Insightful – we use our experience, our training and our research to bring an expert, inventive approach to our work. We work hard to ensure the knowledge shared with clients is leading edge on all aspects of collaboration.
Tenacious – when assignments are tough, we stick with the client through thick and thin. We are committed to our work and to our client's objectives. We act as reliable partners
Empathic – when we work one-to-one with clients, we take an open, egoless, and attentive approach – concentrating on understanding their situation through active listening.
Brave – we are confident in situations of conflict and able to deal with difficult behaviours when required. We can and will be challenging where necessary, speaking the truth as we see it and always taking an impartial approach.
Influential – we believe in the importance effective collaboration in the business environment today, we use our position as being one of the first in this field to take every opportunity to share our knowledge and educate others.
Engaging – we engage our clients in a community providing opportunities for learning and debate. We do this through events and digital media, listening to our clients' views and opinions so that this informs our practice.
Who we are
Socia was created in 2002 by Alex Cameron and David Archer to focus our management consultancy experience on tackling business collaboration problems. For the last 10 years we have conducted Board evaluations, as required by the UK Corporate Governance Code, another key area where business relationships are critical to effective collaboration. We have published two editions of our book 'Collaborative Leadership' and written numerous articles on all aspects of business collaboration. For more details of our experience see below.
Our associates
We have chosen a small number of experienced associates who provide access to specialist skills and enable Socia to tackle larger client assignments where necessary. These skills include training and coaching, facilitation, business/management consultancy, project management and communications.
Our advisory panel
The Socia Advisory Panel extends the reach of Socia's approach to collaboration by pooling the knowledge of some highly experienced and respected business leaders. The membership of the panel changes over time to reflect the research and projects that Socia is engaged in. The panel members all have first-hand experience of leading businesses that have depended on collaboration for their success.
Permanent members of the panel include: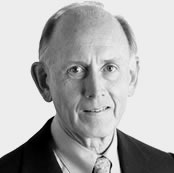 Charles Jamieson
has had a distinguished career as finance director, ceo and chairman of a number of fast growing oil and gas businesses.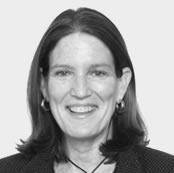 Kate Nealon
is an american qualified lawyer with extensive international experience in the finance sector focused on material legal, governance and regulatory issues.
John Yard
is an acknowledged authority on outsourcing and relationship management as a CIO and advisor to government departments across Whitehall.