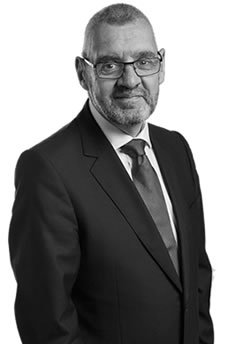 Alex Cameron
Following a career in teaching and systems analysis, Alex has spent over 30 years in organisation development, specialising in executive and Board development.
I work with leaders across the private and public sectors to help them build and manage the relationships necessary to deliver business results. I have particular expertise in; Executive coaching, Facilitating executive teams, Collaborative leadership development, Conflict resolution, Organisation design and Board Evaluation.
Examples of client experience
My recent client experience includes working with many Boards in the public, private and third sectors, evaluating performance against the UK Corporate Governance Code and developing the capabilities of the Boards to work effectively together. In the private and public sectors the companies have included Data Communication Company, Fera Paragon Group, Ophir Energy, LCR and Marshall Group. In the third sector I have worked with the Church of England Pension Board and the Foundation at the Royal Parks Agency. I also helped set up the Judicial Executive Board for the senior judiciary in England and Wales followed by similar work for the Scottish Judiciary. I also worked with clients to contract and deliver large infrastructure projects where developing a collaborative approach has been critical to the success of the venture. This work has taken place in the UK rail sector including Transport for London and internationally in the Oil and Gas sectors. Over the last 25 years I have supported the development of many leaders across a range of sectors and businesses. I work with the senior leadership across Transport for London, this work has included coaching, team facilitation and change management. Other examples of similar work include; coaching for senior leaders in fast growing Oil and Gas businesses, mediation for senior leaders when relationships breakdown, leadership coaching for DGs and Directors in a several Whitehall Departments.
Qualifications and associations
I gained my consultancy experience with Sema Group Consulting where I led their capability in culture change and at Price Waterhouse. Before my consultancy career, I graduated in Zoology at Glasgow University then completed a Postgraduate Certificate in Education. I am a trained systems analyst and facilitator and I hold certificates in psychometric testing. I have been a visiting lecturer at City University Business School and a member of faculty at Management Centre Europe. I am a Certified Management Consultant, experienced mediator and a Fellow of the RSA.
Selected publications and conference presentations
I have published many articles on leadership development and corporate governance in People Management, the European Forum for Management Development, Management Today, People Performance, Management Consultancy magazine and the Financial Times. Most recently:
Collaborative Leadership: Building relationships, Handling conflict and Sharing control – with David Archer
Collaborative leadership – International Forum on Quality and Safety in Healthcare
Type Dynamics and Executive Coaching – master class programme for OPP
One evaluation framework for all Boards – Governance magazine
One city, two stadiums: Lessons learned from megaprojects – Project Manager Today
Relationship risk– European Oil and Gas
How collaboration can take flight in the NHS– Health Service Journal
Personal details and contact information
Email: alex.cameron@socia.co.uk | m: 07973 329 156  |   Connect on LinkedIn